LASER (Leonardo Art Science Evening Rendezvous) is Leonardo/ISAST's international program of evening gatherings that brings artists and scientists together for informal presentations and conversations.
---
CHAIRS: Janine Randerson
AIR: the invisible and the visible
Tāmaki Makarau Auckland LASER TALK (Leonardo Art Science Evening Rendezvous)
A panel discussion with designer Dr Malte Wagenfeld, RMIT University, artist Dr Layne Waerea (Ngāti Wāhiao, Ngāti Kahungunu) and urban meteorologist Jennifer Salmond, Associate Professor in the School of Environment, University of Auckland. Hosted by Associate Professor Janine Randerson as part of the AUT LASER talks series.
Each speaker will discuss an individual aspect of their research followed by a 40 minute long panel discussion.
Air is invisible, yet we depend on our atmospheric container for life. Scientists, artists, and designers alike wrestle with the issue of representing the atmosphere and the urgent social politics of how we care for our immaterial environment. While philosopher Lucy Irigaray once asked "is air thinkable?", today we are expanding our means to visually describe the qualities of air through sensors for pollutants and 'big data' forms of measurement as well as through aesthetic politics. The recent commodification of air, as a luxury item, harnesses and challenges notions of consumer law around a growing awareness of principles of kaitiakitanga (guardianship) and how we conceive and value the atmosphere in Aotearoa New Zealand.
Urban meteorologist Jennifer Salmond investigates the ways in which air quality data can be collected and presented; from low cost sensors, and 'big data'. She brings the invisible chemistry of air to our senses in order to design effective mitigation strategies to minimise indoor and outdoor air pollution. While Malte Wageneld 'designs the immaterial' through dynamic microclimates including the installation 'Outside_In' undertaken with Transsolar and 'Aerosol' by Breathe Earth Collective. These works were part of the recent exhibition 'Dynamics of Air' (RMIT Gallery 2018). The 'Dynamics of Air' delves into a growing international body of creative and scientific investigation into the dimensional complexity and temporal capriciousness of atmosphere along with the anthropogenic impact on our climate.
Through performance art actions, artist and entrepreneur Waerea, explores the socio-legal and cultural dilemma of harvesting natural resources for commercial gain. Free instructional video: How to catch air, 2015; and Blue Pacific Takeaways, 2018 consider the few legal constraints currently in place and how this vacuum allows for other temporary, legal subjectivities to exist. Both Waerea's and Wagenfled's creative practices reflect a conceptual shift from the material, solid and fixed towards the immaterial, fluid, transient and temporal. Salmond's approach is also expansive; to ultimately motivate individual and collective behaviour change in the treatment of our atmosphere.
BIOGRAPHIES
Dr Malte Wagenfeld: School of Design at RMIT University, Melbourne Australia
Malte Wagenfeld is a practising Industrial Designer, curator, researcher, installation artist and academic whose explorative experiential installations, designs and texts have been internationally exhibited, distributed and published. As well as designing physical 'things' his research practice investigates how to design the 'immaterial', in particular the design of interior climates and immersive experiential environments, by exploring our sensory experiences of dynamic atmospheric encounters with air; breezes, humidity, temperature, sound, light and smell. Dr Malte Wagenfeld is Studio Coordinator at the Master of Design Innovation Technology MDIT and Senior Lecturer of Industrial Design at RMIT University.
Dr Layne Waerea: School of Art and Design at AUT University, Auckland:
Layne Waerea (Ngāti Wāhiao, Ngāti Kahungunu) is an Auckland based artist whose practice involves carrying out performance art interventions that seek to question and challenge social and legal ambiguities in the public sphere. As a former lawyer and lecturer in law, Waerea uses this experience to inform her performance interventions with a particular focus on how te Tiriti o Waitangi 1840 could continue to play a critical role in the developing cultural fabric of Aotearoa New Zealand. Dr Layne Waerea is a researcher in the School of Art and Design at AUT, and is the current president of the chasing fog club (Est. 2014).
Associate Professor Jennifer Salmond, School of Environment, University of Auckland:
Jenny is an Associate Professor in the School of Environment, University of Auckland. As an urban meteorologist, her research focus extends from studying the meteorological controls on urban air pollution to exploring issues surrounding urban climate risk in an era of anthropogenically induced climate change. Jennifer has an active interest in understanding more about the ways in which her research is affected by wider social, economic, institutional and political agendas. Favouring a critical physical geography perspective, Jenny encourages a reflective approach to research, with an emphasis on identifying and acknowledging the implicit and explicit assumptions which underpin theoretical frameworks, methodological approaches and the actualization of knowledge.
SPONSORS: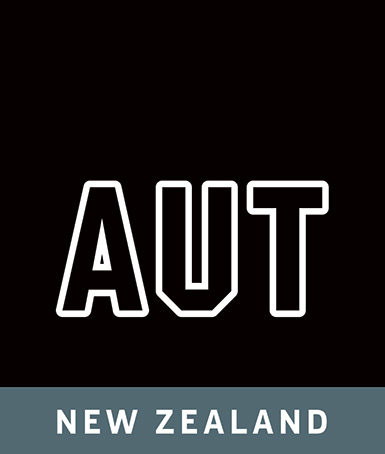 LASER (Leonardo Art Science Evening Rendezvous) Talks is Leonardo's international program of evening gatherings that bring artists and scientists together for informal presentations and conversations. LASER Talks were founded in 2008 by Bay Area LASER Chair Piero Scaruffi and are in over 30 cities around the world. To learn more about how our LASER Hosts and to visit a LASER near you please visit our website.
The mission of the LASERs is to provide the general public with a snapshot of the cultural environment of a region and to foster interdisciplinary networking.
When
September 13th, 2019 5:30 PM through 7:00 PM
Location
AUT University


Virtual

,

AUK




New Zealand