LASER (Leonardo Art Science Evening Rendezvous) is Leonardo/ISAST's international program of evening gatherings that brings artists and scientists together for informal presentations and conversations.
---
CHAIRS: Stephen Nowlin and Robert Crouch
Description
Grab some refreshments and join an avid audience of curious participants in the art-science dialogue, and speakers sharing their art/science/technology/media explorations and adventures in short 15-minute bursts -- followed by refreshments and casual stimulating conversation -- so RSVP (Register) today! Speakers include:
Sheila Pinkel
Sheila Pinkel is an author, writer, artist, and photographer who uses light sensitive emulsion and technologies to reveal the infinite potential of form in nature and the landscape of her imagination. Her work includes social themes of civil rights, labor, incarceration, the nuclear industry, foreign military sales, and the destructiveness of war. Photography projects include Cambodian and Hmong camps in Thailand documenting the aftermath of war and its effect on the peoples who survive, as well as projects photographing museum guards, tribal peoples of Balochistan, Pakistan, and the garment industry in Los Angeles and Bangkok, Thailand. Her recent series, Lens Scans, explores the unique refractive 'fingerprint' of photographic lenses scanned on a flatbed scanner. Sheila is a regular contributor of articles and reviews to the MIT Press Leonardo Journal, for which she also serves as Abstracts Service Editor-in-Chief.
Hillary Mushkin
Hillary Mushkin is an artist and Caltech research professor of art and design in mechanical and civil engineering, whose focus is on teaching creative critical thinking to budding engineers and scientists. Hillary co-founded a program between Caltech, ArtCenter, and JPL in the "emerging science of big-data visualization," in which students with backgrounds in computer science, human-computer interaction, interaction design, computer graphics, anthropology and psychology, develop interactive visualization tools using methods from User-Centered Design. Her artistic project Incendiary Traces, begun in 2012, is a conceptually driven, collectively generated art and research project that explores the political facets of representing landscape. Incendiary Traces was the subject of a retrospective exhibition and book at the Pomona College Museum of Art and has also been exhibited at the nGbK gallery in Berlin and Ex Teresa Arte Actual Museum in Mexico City, and was featured in the KCET Artbound documentary, No Trespassing: A Survey of Environmental Art.
Evelina Domnitch and Dmitry Gelfand
Amsterdam-based artists Evelina Domnitch and Dmitry Gelfand create sensory immersion environments that merge physics, chemistry and computer science with uncanny philosophical practices. Current findings, particularly regarding wave phenomena, are employed by the artists to investigate questions of perception and perpetuity. Having dismissed the use of recording and fixative media, Domnitch and Gelfand's installations exist as ever-transforming phenomena offered for observation. Because these rarely seen phenomena take place directly in front of the observer without being intermediated, they often serve to vastly extend the observer's sensory envelope. The immediacy of this experience allows the observer to transcend the illusory distinction between scientific discovery and perceptual expansion.
Force Field (Performance)
Since the 1970s and 80s acoustic levitation techniques have primarily been applied by NASA and ESA to trap and navigate otherwise uncontrollable samples in microgravity. In the last two decades the same methods have also been used as a means of containerless manipulation on Earth. Numerous experiments have been performed in a vast spectrum of research areas, including fluid dynamics, analytical chemistry, atmospheric sciences, molecular biology, and most recently tabletop astrophysics. In Force Field, acoustically levitated water droplets resonate, vaporise and reassemble into spheroids, toroids and oscillating polygons while spinning nearly devoid of shear. The performance simultaneously taps into the 3-dimensionality of sound, the elusive physicality of water, as well as the rotational dynamics of celestial and subatomic bodies.
RSVP, Please: http://bit.ly/MayLASER
SPONSORS: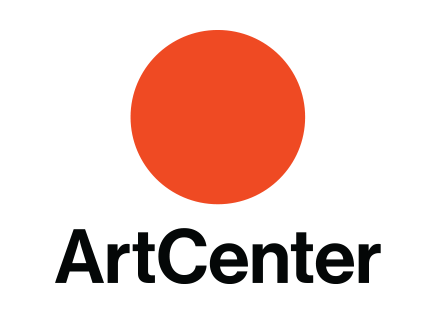 LASER (Leonardo Art Science Evening Rendezvous) Talks is Leonardo's international program of evening gatherings that bring artists and scientists together for informal presentations and conversations. LASER Talks were founded in 2008 by Bay Area LASER Chair Piero Scaruffi and are in over 30 cities around the world. To learn more about how our LASER Hosts and to visit a LASER near you please visit our website.
The mission of the LASERs is to provide the general public with a snapshot of the cultural environment of a region and to foster interdisciplinary networking.
When
May 13th, 2019 7:00 PM through 9:00 PM
Location
1700 Lida St




ArtCenter College of Design




Pasadena

,

CA

91103




United States